About Belvoir Studio
Belvoir Studio Theatre is situated in the Belvoir estate in Belfast, Northern Ireland where the Belvoir Players rehearse and perform. This facility provides an excellent venue for a large variety of activities and is home to a number of other groups including the Belfast branch of the U3A, the Studio Symphony Orchestra, and many others.

The studio's main hall can seat up to 200 people and the seating bank can be retracted to allow for use of a much larger space during rehearsals for large productions. The design of the hall allows for it to be adapted to suit the particular needs of the event that is coming in, meaning that the studio can be used for many events ranging from theatre shows to parties to conferences.

The studio also has a smaller hall used for meetings and rehearsal's, the addition of a partition means the room can be divided to create two separate spaces for more groups to use the building at any one time.

The multipurpose nature of the minor hall means that it can be used for lots of different purposes ranging from meetings to hosting audiences before Northern Ireland premieres of shows.
Features
200 Seat Studio Theatre

Reconfigurable seating to allow travers or thrust presentation.

High quality sound and light system

Retractable seats so the Studio space can be used for rehearsals or other events

Cabaret seating to allow smaller, relaxed performances.

Spacious backstage area

Black box Studio space suitable for film or media projects

Situated away from roads or busy areas making it ideal for filming

Plenty of parking for cast and crew

Friendly helpful staff

Low prices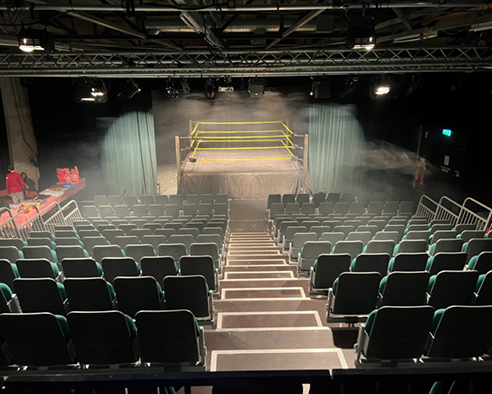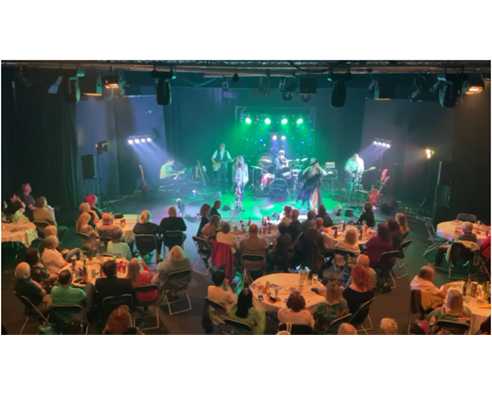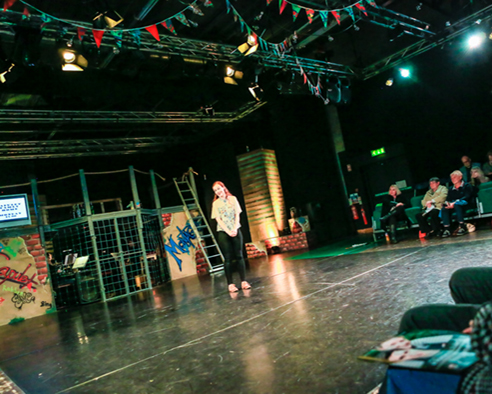 Book the studio
All booking requests should be directed to the Theatre Manager.

Available slots for performances are at a premium and it is recommended that a proposal for space hire is submitted a minimum of six months in advance.