You do such wonderful work here, the children are so talented - A Regular Patron, Dunmurry
Born To Be Wild!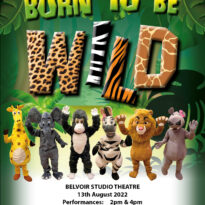 Henrietta is a clever young hippo, always asking "Why?" She sets out on an adventure through the jungle and is joined by some new friends along the way: Eddie Elephant, Gilbert Giraffe and Zara Zebra join Henrietta, all seeking their hearts' desires. They sing and dance through their journey to meet the Wise Old Lion, but what will they discover when they get there? Audience participation, games, riddles, sing-along songs and amazing characters are packed into this new and exciting show brought to you by DreamWorld Promotions. Ages 1 - 10 years
Performances: 13th August 2022
Married Bliss by Sam Cree
Lambeg Players present the Sam Cree comedy Married Bliss. Set in the sixties, the action of the play takes place in the annex building to the farmhouse of Andrew Calvin Knox who is a Ballymena man with a tendency towards 'prudency with money'. His daughter Mary Rose is a tad 'agricultural' so her romantic life is somewhat under-developed! Belfast couple Ernie and Grace Ramsey visit the Knox establishment and are subjected to Andrew Calvin Knox's characteristic parsimony with hilarious results. Full of the classic Sam Cree tensions, humour and surprises.
Performances: 19th & 20th August
Death by Fatal Murder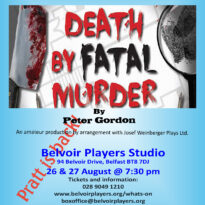 Theatre 3 presents Death by Fatal Murder by Peter Gordon. Pratt is back! Inspector Pratt's record of crime detection at Bagshot House is not enviable. In his two previous visits, the body count mounted disastrously as he looked on, helpless and hopeless! Now he is back and, as usual, chaos reigns supreme. BUT WHO GETS KILLED & WHO DUNNIT? An amateur production by arrangement with Josef Weinberger Plays Ltd.
Performances: 26th - 27th August
Fame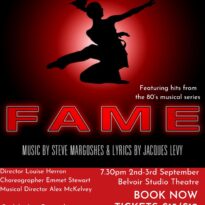 Fame The Musical inspired generations to fight for fame and light up the sky like a flame! This high-octane show features the Academy Award-winning title song and a host of other catchy pop numbers. The show follows the final class of New York City's celebrated High School for the Performing Arts from their admission in 1980 to their graduation in 1984. All of the struggles, fears and triumphs – from prejudice to substance abuse – are depicted with razor-sharp focus as the young artists navigate the worlds of music, drama and dance.
Performances: 2nd -3rd September
Widows' Paradise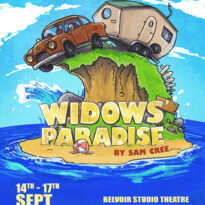 Widows' Paradise takes place in a 'luxury' caravan, with five ladies embarking on a 'strictly women only' holiday in the tranquil Donegal countryside. The holiday is thrown into disarray with a case of 'mistaken caravan identity' and the arrival of no-nonsense, alpha-male Harry and four other men. So what was supposed to be a scene of peace and restfulness turns into a riotous clash of the sexes, each with their own story to tell... Widows' Paradise is 'action-packed' and guaranteed to have you on the edge of your seat and in tears of laughter until the final curtain call.
Performances: 14th - 17th September
LDN Wrestling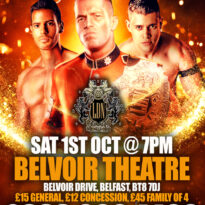 2022 Season Final - its the final stop of the year for the grappling superstars of LDN Wrestling! Expect to see edge of your seat, death-defying moves as the stars of Wrestling take part in action-packed matches for the whole family to enjoy! The 2022 show sees top Wrestling stars from the World's leading federations battling it out for the prestigious Heavyweight Championship. Matchmakers have promised that the Main Event of the evening will be for the Championship and will also include solo, and the huge rumble main event. Suitable for the entire family!
Performances: 1st October
The Family Shark Show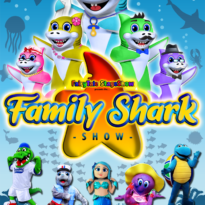 The FairyTale StageShow presents The Family Shark Show! See us, bring to life, the story behind the song. Venture into the deep blue sea and join Baby on the adventure of a life-time. Join-in and sing, alongside - the Super-Star-Fishband as they sing a very special song. This production is perfect for families with small children aged, 1 - 6.
Performances: 15th October
Mother Goose: The Pantomime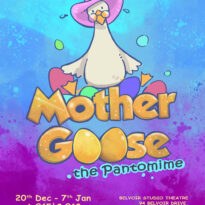 Mother Goose – an EGGS-TRAVA-GANDER of a pantomime! Mother Goose is down on her luck – her goose farm is failing, her rent is in arrears! Will Mother Goose's family and friends be able to help her? With the usual mix of comedy, music and fun delivered by Belvoir Players pantomimes, Mother Goose promises to be a pantomime not to be missed. Don't miss out, book your tickets now!
Performances: 20th December - 7th January