You do such wonderful work here, the children are so talented - A Regular Pattron, Dunmurry
Joseph and the Amazing Technicolor Dreamcoat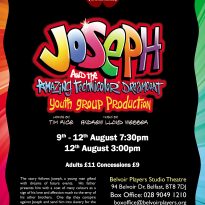 Ravara Productions return to Belvoir Players Studio once more. The story follows Joseph, a young man gifted with dreams of future events. His father presents him with a coat of many colours as a sign of his love and affection much to the envy of his other brothers. One day they conspire against Joseph and send him into slavery for the Egyptian Pharaoh. However, when the Pharaoh, haunted by dreams of his own, hears of Joseph and his gift he immediately employs him to help guide Pharaoh.
Performances: 9th - 12th August
Stop It Nurse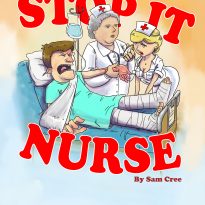 Belvoir Players proudly presents " Stop it Nurse" a hilarious Ulster comedy by Sam Cree. Set in a Belfast hospital during the 60"s the Ward Sister rules the roost! We follow the fortunes and misfortunes of the patients in the male surgical ward. When Sammy, a Linfield supporter is admitted followed by Felix who supports Glentoran we can be sure mayhem follows! Add to the mix a giddy nurse, a domineering wife, a femme fatale and an all-in wrestler then we have all the ingredients for a typical evening of pure Cree manic magic!!!.
Performances: 21st - 23rd September
Avenue Q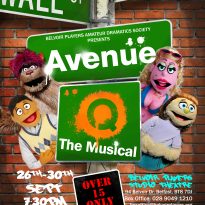 Winner of the TONY "Triple Crown" for Best Musical, Best Score and Best Book, Avenue Q is part flesh, part felt and packed with heart. Avenue Q is a laugh-out- loud musical that tells the story of a recent college graduate named Princeton who moves into a shabby New York apartment all the way out on Avenue Q. There, he meets Kate (the girl next door), Rod (the Republican), Trekkie (the internet sexpert), Lucy The Slut and other colorful types who help Princeton finally discover his true purpose in life! Join us, where the internet is for porn and everyone's a little bit racist, as this smash hit musical comes to Belfast. A MIX OF INCREDIBLE SATIRE AND WIT" Its amazing what you can get away with when you're fuzzy and cute
Performances: 26th - 30th September