You do such wonderful work here, the children are so talented - A Regular Pattron, Dunmurry
Belfast One Acts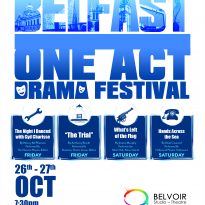 The One Act Festival features 2 shows per night from theatre groups around the country. Belvoir Studio Theatre is proud to host this annual event which showcases the variety and talent of local theatre.
Performances: 26th - 27th Oct
Carrie the Musical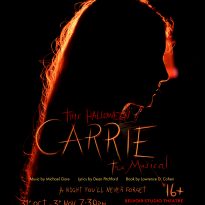 Belvoir Players bring you the Northern Ireland premiere of the revamped, contemporary version of Carrie: The Musical. It follows a young woman with telekinetic powers. An outcast at school, where she is bullied viciously for her differences, Carrie is also lost at home. Pushed to the brink, Carrie's powers threaten to overwhelm her, and devour everyone around her in flame.
Performances: 31st Oct - 3rd Nov
Spelling Bee
The 25th Annual Putnam County Spelling Bee is the hit comedy musical featuring a cast of quirky kids as they fight their way to winning the Putnam County trophy.
Performances: 8th Nov - 10th Nov
PM Big Band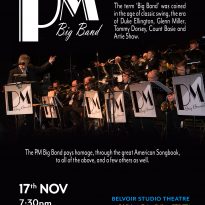 Come and enjoy an evening of swing featuring the songs of Duke Ellington, Glenn Miller, Tommy Dorsey, Count Basie, Artie Shaw and many more!
Performances: 17th Nov
Get Stagey Vol 01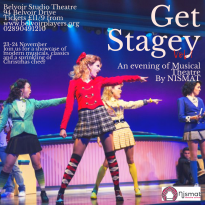 An evening of Musical Theatres finest contemporary musicals performed by NISMATs fantastic youth, with special appearances from our Stage School, Tap Troupe and Drama Group! Musical moments from Mean Girls, Dear Evan Hansen, Chicago, Heathers and more!! A brilliant night out!
Performances: 23rd - 24th November
Scrooge The Muscial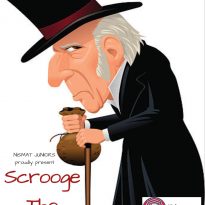 Nismat Theatre School bring us Scrooge the Musical, the classic Dickens Christmas tale performed by their talented Junior members.
Performances: 28th - 30th Nov
Annie the Musical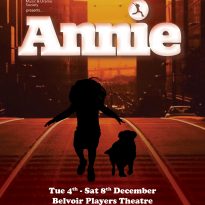 Annie is the lovable story of the little orphan girl whos wildest dreams come true when she is adopted by the wealthy billionare Oliver Warbucks for the christmas holiday season. Annie only hopes that she might have at last found a home far away from the wretched Miss Hannigan, the orphanage matron.
Performances: 4th - 8th Dec
Baby It's Cold Outside
Baby it's Cold Outside" Show by The Christmas Crooners is jam packed with festive favourites including the Christmas hits of Bing Crosby, Nat King Cole and Ol' Blue Eyes himself- Frank Sinatra.
Performances: 14th Dec
Oh Night of Nights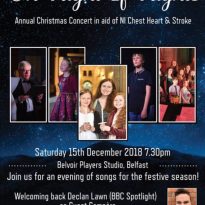 We are pleased to welcome back Stromont School of Singing for their annual Christmas concert in aid of NI Chest, Heart and Stroke
Performances: 15th Dec
Snow White and the Seven Dwarfs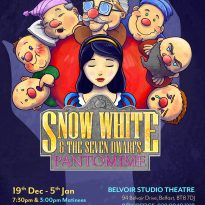 Belvoir Players are proud to bring you the tale of Snow White and the Seven Dwarfs this pantomime season. Join the Handsome Prince with Brainy, Snoozy, Smiley, Blushful, Grumbly, Dozy and Sniffle as they try to protect the beautiful Snow White from the jealous Queen.
Performances: 19th Dec - 5th Jan
A Streetcar Named Desire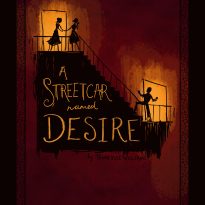 Based on the play by Tennessee Williams, this renowned drama follows troubled former schoolteacher Blanche DuBois (Vivien Leigh) as she leaves small-town Mississippi and moves in with her sister, Stella Kowalski (Kim Hunter), and her husband, Stanley (Marlon Brando), in New Orleans. Blanche's flirtatious Southern-belle presence causes problems for Stella and Stanley, who already have a volatile relationship, leading to even greater conflict in the Kowalski household.
Performances: 14th - 16th March