You do such wonderful work here, the children are so talented - A Regular Pattron, Dunmurry
Give Me Your Answer, Do!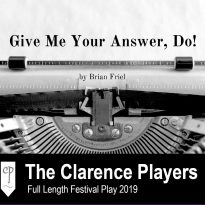 Clarence Players offer their Festival show by the great Brian Friel. David Knight is staying in Donegal with novelist Tom Connolly and his wife, Daisy. He has been assessing Tom's papers, which he may purchase. Also visiting are novelist Garret Fitzmaurice and his wife whose marriage may break up, and Daisy's father and arthritic mother who may be soon in a wheelchair. Absent but casting a dark shadow is the Connolly daughter, institutionalized since she was a child. Everybody is waiting for an answer which may - or may not - come.
Performances: 22nd - 23rd February
Humpty Dumpty's Big Egg-Venture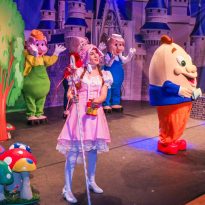 The classic nursery rhyme Humpty Dumpty is brought to the stage in this wonderful live interactive all singing and dancing production. Humpty Dumpty is going on a big adventure to climb the highest wall in the Kingdom, but Humpty needs your help! Sing along, solve puzzles and meet lots of famous children's characters along the way including The Three Little Pigs, Little Bo Peep, all the animals on Old MacDonald's Farm and many more. When Humpty climbs the highest wall in the Kingdom, who knows what might happen next?
Performances: 2nd March
A Streetcar Named Desire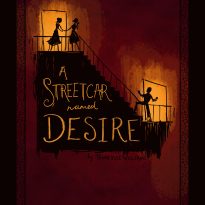 Based on the play by Tennessee Williams, this renowned drama follows troubled former schoolteacher Blanche DuBois (Vivien Leigh) as she leaves small-town Mississippi and moves in with her sister, Stella Kowalski (Kim Hunter), and her husband, Stanley (Marlon Brando), in New Orleans. Blanche's flirtatious Southern-belle presence causes problems for Stella and Stanley, who already have a volatile relationship, leading to even greater conflict in the Kowalski household.
Performances: 12th - 16th March
Legally Blonde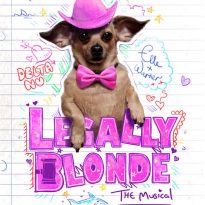 Belvoir Academy Seniors will wow you with their interpretation of the smash hit Broadway and West End Musical Legally Blonde, based on the best loved movie, it follows beautiful and popular sorority sister Elle Woods who loves to be pampered and is passionate about pink. When she is dumped by her boyfriend Warner Huntington III for a more serious girlfriend she puts down the credit cards and picks up the books. Packing up her trusty pooch, Bruiser, she bags herself a place at the prestigious Harvard Law School to try and win him back.
Performances: 2nd - 6th April
A Small World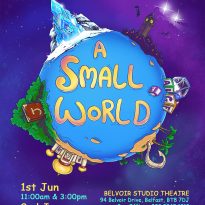 You are welcome into a world of pure imagination, as we take you one jump ahead towards a whole new world. We have all the bare necessities of a great night. So take the second star to the right down to Belvoir Players and who knows how far we'll go. It will be supercalifragilisticexpialidocious.
Performances: 1st-2nd June