2011 One Act Drama Festival
[fb-like]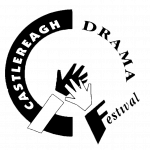 This annual event is always a real treat for theatre goers, and this year is no exception with seven of Northern Irelands amateur companies competing.
This years festival runs for three nights and is adjudicated by Walker Ewart GIDA.
Below is the the shows which will start nightly at 8:00pm.
Thursday 3rd November 2011
Holywood Players in THE BROWNING VERSION by Terrence Rattigan
Stranmillis College Dramsoc in PERMANENT DEADWEIGHT by John P Rooney
Friday 4th November 2011
Clarence Players in THE DROITWICH DISCOVERY by Nick Warburton
Belvoir Players in THE TREES THEY GROW SO HIGH by Tony Powell
Theatre 3 in ALTERNATIVE ACCOMMODATION by Pam Valentine
Saturday 5th November 2011
Ad Hoc Theatre Company in DROPPING IN FOR TEA by Gary Russell Marrs
Belvoir Players in A KIND OF ALASKA by THarold Pinter
Subscription £8.00 (Concession £7.00)
Click here to Download the poster.