2008 Widows Paradise
Widows' Paradise is set in a caravan somewhere in North Antrim. Five ladies arrive to supposedly spend a weekend to 'get away from men' although some of their number might even be looking for a new one! As the weekend continues they begin to tell their stories about how they have suffered at the hands of those awful creatures we shall call, for the want of a better word, 'MEN'.
They soon discover they have arrived at the wrong caravan when a trio of men return from a fishing expedition to find the ladies encamped. It is now quite late, quite dark and quite muddy so the solution is to spend the night co-habiting in a space divided by a curtain.
The return of one of the ladies' long lost husband and a visit from a local farmer seeking to find his lost bull add to the confusion in this hilarious romp from the pen of Northern Ireland's most popular comedy playwright.
---
Here is the poster the we used to promote the show created by Gwen.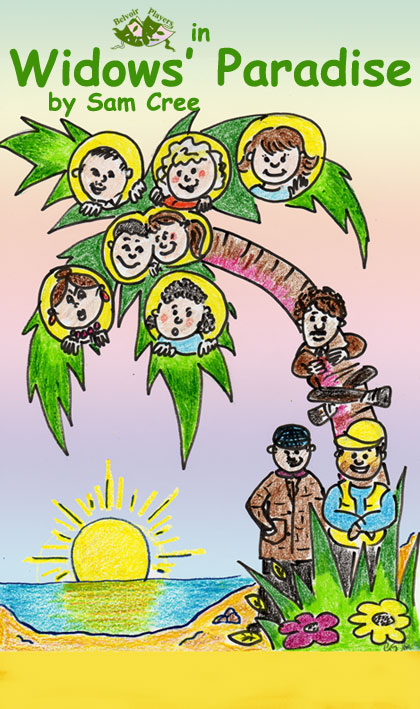 Further production information to follow.